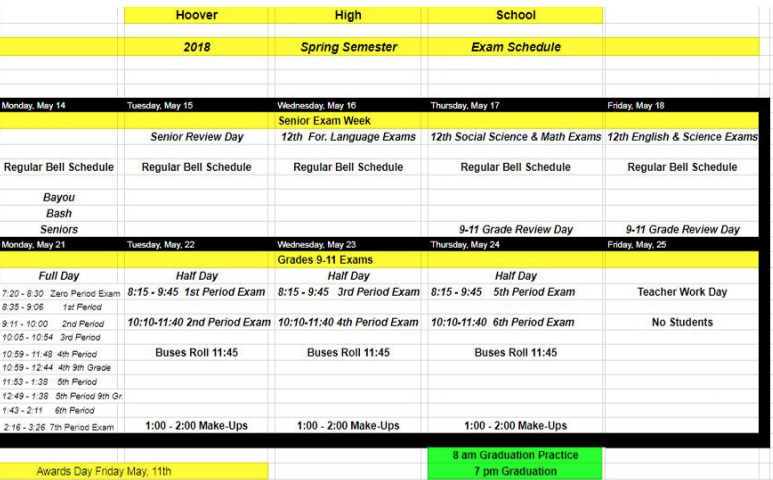 CHECK IN/CHECK OUT POLICY DURING EXAM DAYS
-Parents should not check out students during exam days.

-Students are not allowed to check out and check back in on May 21st. This is a regular school day and students should be reviewing for exams.
-Students will not be allowed to enter an exam more than 10 minutes late. Tardy students will be required to take a make-up exam.
-Students WILL NOT be allowed to leave an exam until the exam period is over. There are no check outs from exams
-Students are expected to be present and in their assigned places during the scheduled exam period. They may not leave early.
-Students are not allowed to take exams early without prior approval from an administrator.
-If students are exempt from an exam (Tuesday, 5/22 – Thursday, 5/24) they do not come for that exam. They should only come for the exams they have to take.