---
English


---
I graduated with Honors in English from Oberlin College, and hold Master's degrees from the University of Virginia in both English Literature (specializing in the 18th century) and English Education. I consider education to be an ongoing process, and occasionally take classes at UAB to keep up with my field. In past summers I have worked with Young Writers at Kenyon, a summer writing program for high school students. My first (and perhaps only) published work, a book on using drama in the English classroom titled Beyond the Bard, was published in December of 2000 by Allyn and Bacon publishing. (Want to buy a copy? Just ask! :-) )
A few personal tidbits:
I am a National Board Certified teacher in Secondary Education/English and Language Arts, and have held this certification for 15 years. Teachers and parents interested in learning more about the National Board for Professional Teaching Standards can click here for more information.
I am happily married to Becki Rutsky, who works as the College and Career Counselor at the Alabama School of Fine Arts. I have two children, and a pair of dangerous cats, Furdilapp and Elfgafoo.
I am an active member of the Alabama Scholastic Competition Association's board of directors, where I have served for 9 years.
I serve as the PTSO liason for Hoover High School from the faculty.
---
I am now in my nineteenth year of teaching at Hoover High School in Hoover, Alabama. This will be my 21st year as a high school teacher; I have previously worked for Albemarle High School in Charlottesville, Virginia, and for Indian Springs School in Indian Springs, Alabama.
I currently teach IB TOK/EE 11, Dual Enrollment English, and Scholars Bowl. I am the coach of the Hoover High School Scholars Bowl team, winners of multiple state titles and the first team to successfully sweep the state in a single year. I also serve as the President-Elect of the Alabama Scholastic Competition Association.
---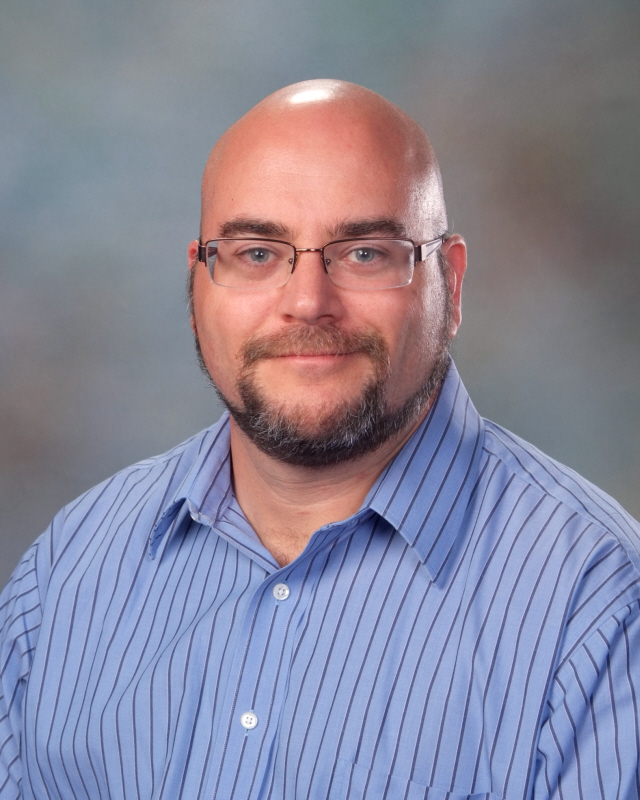 My favorite author is Robertson Davies, author of Fifth Business, What's Bred in the Bone, and The Cunning Man. Gloria Naylor is a close second, particularly her fabulous book Mama Day.
I fenced and played Volleyball in college, neither particularly well. I did, however, block a 7-foot player at the net once, which will remain one of the great moments in my life to be retold to future generations.
I make astonishingly good cheesecake, among other cooking efforts.
I once house-sat in what can only be described as the 70s nightmare house.