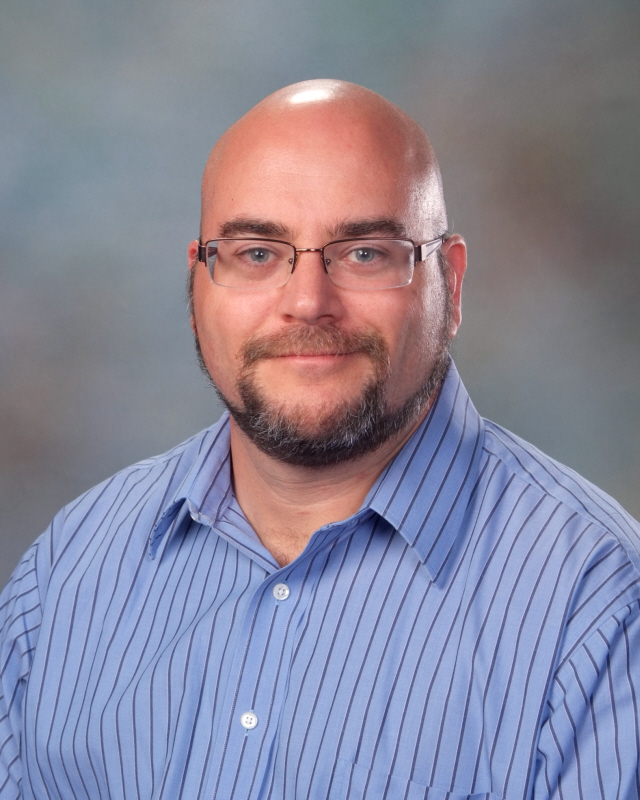 My favorite author is Robertson Davies, author of Fifth Business, What's Bred in the Bone, and The Cunning Man. Gloria Naylor is a close second, particularly her fabulous book Mama Day.
I fenced and played Volleyball in college, neither particularly well. I did, however, block a 7-foot player at the net once, which will remain one of the great moments in my life to be retold to future generations.
I make astonishingly good cheesecake, among other cooking efforts.
I once house-sat in what can only be described as the 70s nightmare house.
Of course, I can't do all these things alone. I happen to have been fortunate enough to marry a particularly brilliant, talented, and generally nifty woman named Becki Miller, who pretends to be Rebecca Miller Rutsky, now College and Career Counselor at the Alabama School of Fine Arts, where she is appropriately appreciated. She's way cooler than I am, and is capable of beating me in Scrabble, which is no small feat. We share our home with two vicious furballs who do their best to throw a monkey wrench into our happy home--our cats, B Minus and Izzy. Oh, and I have a son and a daughter, too, but they're not that important.